What Makes the Jeep Gladiator Stand Out from the Crowd?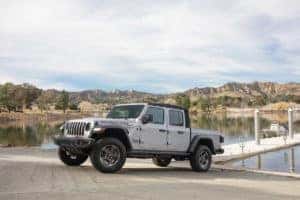 Jeep has recently re-entered the mid-size pickup segment with the 2020 Jeep Gladiator, after an absence of almost 30 years. While this segment may be slightly saturated with vehicles like the Toyota Tacoma, Ford Ranger, and Chevrolet Colorado, The Jeep Gladiator stands out for a number of reasons, including its capabilities and its rugged good looks. While some critics call the Jeep Gladiator a Wrangler with a pickup bed added on, the truth is, it's much more than that, and it fills a specific niche in the mid-size pickup segment.
While the Jeep Gladiator is similar in style to the Wrangler, it actually has much more in common with its distant cousin, the Ram 1500. The Jeep Gladiator has a number of differences compared to the Wrangler, including a longer wheelbase, structural reinforcements to improve towing capacity and upgraded rear suspension, to name just a few.
The Jeep has been renowned for its rugged looks as well as its rugged ride and handling, but with modern technology advancing the way it has, that's no longer the case. The 2020 Jeep Gladiator, offers a comfortable ride along with its rugged good looks. 
The lightweight, high-strength steel frame was created specifically for the Gladiator and has increased the wheelbase and overall length of the truck compared to the Wrangler. The real benefit is the improved weight displacement in critical areas, specifically with the additional weight carried in the backend which greatly improves the overall ride and handling. 
The Gladiator also boasts the heavy-duty Dana 44 axles on the front and rear. These are usually only found on the Rubicon Wrangler. 
The 2020 Jeep Gladiator is powered by a 3.6-liter V6 engine that delivers 260 lb-ft of torque and 285 horsepower. This provides more than enough power to allow the Jeep Gladiator to provide an effortless drive on the road and over tough and rocky terrain. The Jeep Gladiator is also offered with both manual and automatic transmissions, allowing drivers to pick based on their preference.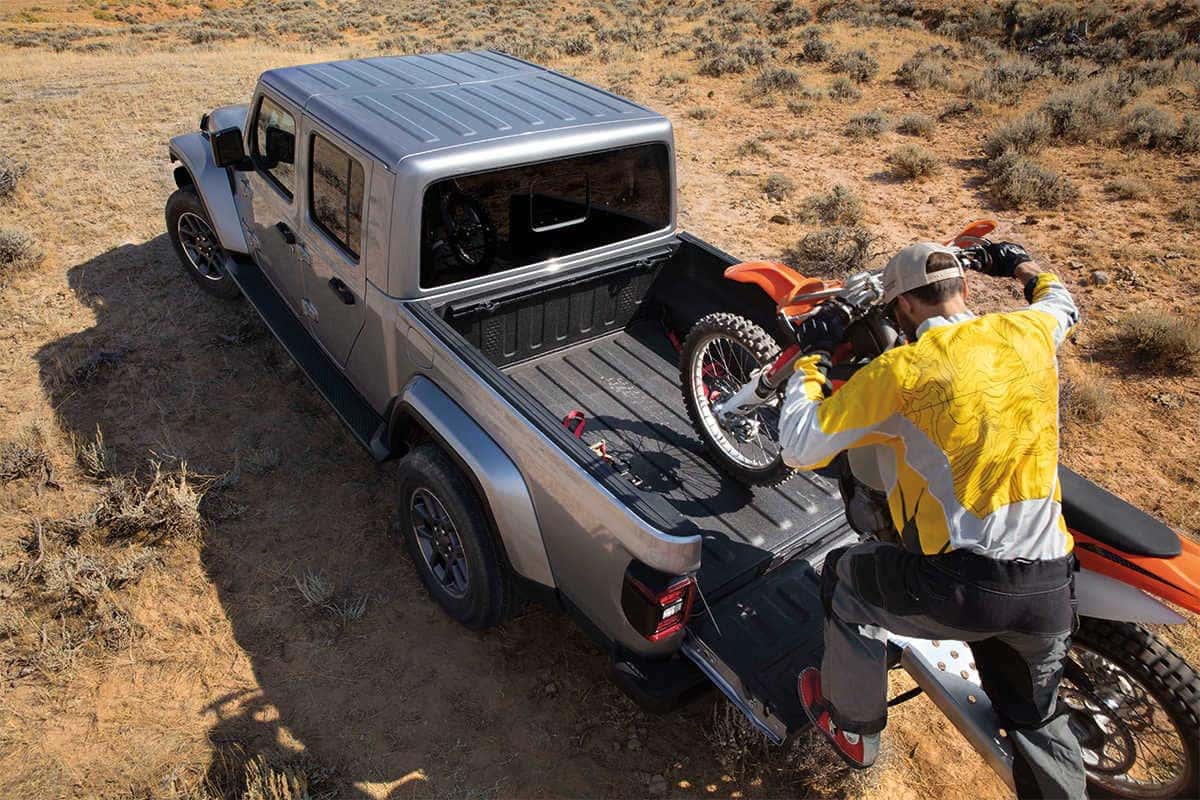 The Gladiator sticks with Jeep's tradition of open-air freedom, with the ability to remove the doors, the top, and lower the windshield, providing that open-air atmosphere that Jeep customers love. The 2020 Jeep Gladiator is an all-round, convertible, mid-sized pickup truck with enough power to handle rugged terrain, as well as a luxury highway driving experience. 
Bottom line, this thing is solid. If you're looking for a rugged yet mid-size pickup truck, the 2020 Jeep Gladiator won't disappoint.
Interested in receiving the latest updates from Phillips CJDR? Click here to register for our monthly newsletter.