Dodge Becomes First Domestic Brand To Rank Number 1 In 2020 J.D. Power Initial Quality Study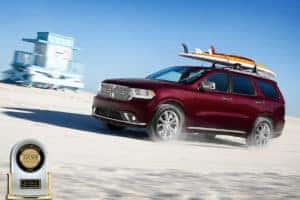 The J.D. Power Initial Quality Study (IQS) is a survey that examines new vehicles and the problems new owners have with them.  The study rates customer satisfaction levels for things such as new technology to overall satisfaction. 
For 2020, the study was redesigned to measure difficult to use features which don't work the way owners want, or are difficult to understand, as well as measuring components that fail within the first 90 days of ownership.
The J.D. Power IQS covers all major vehicle brands, looking at how satisfied vehicle owners are with their new car, truck, or SUV. The study ranks these brands by the number of problems experienced per 100 vehicles (PP100) by owners within the first 90 days after purchasing their new vehicle.
This year, for the 2020 study, Dodge and Ram both had fantastic rankings, with Dodge coming in at the number 1 spot with a score of 136 PP100, tied with KIA, and Ram tied Chevrolet, coming in close behind at number 2 with a score of 141 PP100. Jeep also scored highly on the list, with 155 PP100, the industry average for 2020 is 166 PP100, meaning Dodge, Ram, and Jeep, all scored much higher than the industry average.
This is the first year in 34 years of the J.D. Power IQS, that a domestic brand has come in the number 1 spot, making this a huge win for Dodge. 
The 2020 IQS results are based on the responses to a 223-question survey, by 87,282 purchasers and leases of brand new 2020 model vehicles, surveyed after the first 90 days of ownership. The 223 questions cover nine different categories:
Infotainment (controls, displays, and features) 

Displays

Exterior

Driving Assistance

Interior

Powertrain

Seats

Driving Experience

Climate
J.D. Power noted that 1 in 4 problems were related to multimedia, making infotainment systems the most problematic category for vehicle owners. These issues include things such as problems with Apple CarPlay and Android Auto, glitches in the navigation system, problems with voice commands, and touchscreen devices not acting the way they should be. As Dodge, Ram, and Jeep all scored so highly, this brings huge praise to the award-winning Uconnect infotainment system in these vehicles.
This is a big win for Dodge, and proves that they are leaders when it comes to all-around satisfaction with new vehicles.
Interested in receiving the latest updates from Phillips CJDR? Click here to register for our monthly newsletter.