7 Steps For Keeping Your Vehicle Maintained During the Pandemic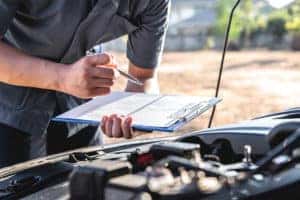 With the Coronavirus pandemic putting a stop to most people's day-to-day lives, many people have found themselves sitting at home in self-isolation, avoiding leaving their homes, except for essential trips only. 
This means that a lot of people are barely using their vehicles, and find themselves wondering how to maintain their vehicle while it's being used so rarely. We have put together a few tips on how you can maintain your vehicle, so that it's still good to go once the quarantine rules have been lifted and life gets back to normal.
Step 1. Drive it at least one time per week
One of the biggest problems you can have when you don't use your vehicle for a prolonged period of time is with the battery. Having your vehicle parked on your driveway for a long time without it being used can quickly lead to a dead battery, so it's a good idea to take your vehicle for a spin around the block at least once a week – drive a few miles to let the battery recharge.
Step 2. Keep your gas tank full
By keeping your gas tank full you can help to reduce hazardous fumes from building up within your emissions system, as well as prevent condensation from accumulating in the gas tank.
Step 3. Wax the paint
To help protect the life of your vehicle's paint job, you can wax it – it doesn't matter if you park your car in a garage or somewhere which is open to the elements, by having wax and sealing the paint, you will help your vehicle's paint to last as long as possible.
Step 4. Park smart
If you live in a wet area, then leaving your vehicle parked on grass or dirt for a long period of time can see the moisture work it's way up to your vehicle, leading to rust. Parking on pavement or gravel will prevent excess moisture from working its way up onto your vehicle and could prevent unnecessary rusting. Also, leaving your car parked with the steering wheel turned sharply can add additional stress to your suspension system.
Step 5. Skip the parking brake
If you have an automatic gearbox, then you could leave your vehicle in "Park" and skip putting the actual parking brake on. Over prolonged periods of time, your parking brake can stick, or the brake pads and rotors can fuse, especially in wet weather.
Step 6. Keep its maintenance schedule up to date
Even if you're not using your vehicle, you should stay on top of your maintenance schedule – if it's time for your vehicle to be serviced, then go and get it serviced. Routinely changing the oil, checking other fluids and checking your brakes will help keep your vehicle in good condition for driving once things get back to normal.

Step 7. Give your vehicle a good check before hitting the road
When things do get back normal, it's a good idea to give your vehicle a good check before you get back out on the roads properly. Make sure the tire pressures are correct, and the oil level is good, and listen out for any noticeable noises which you didn't hear before. 
Interested in receiving the latest updates from Phillips CJDR? Click here to register for our monthly newsletter.